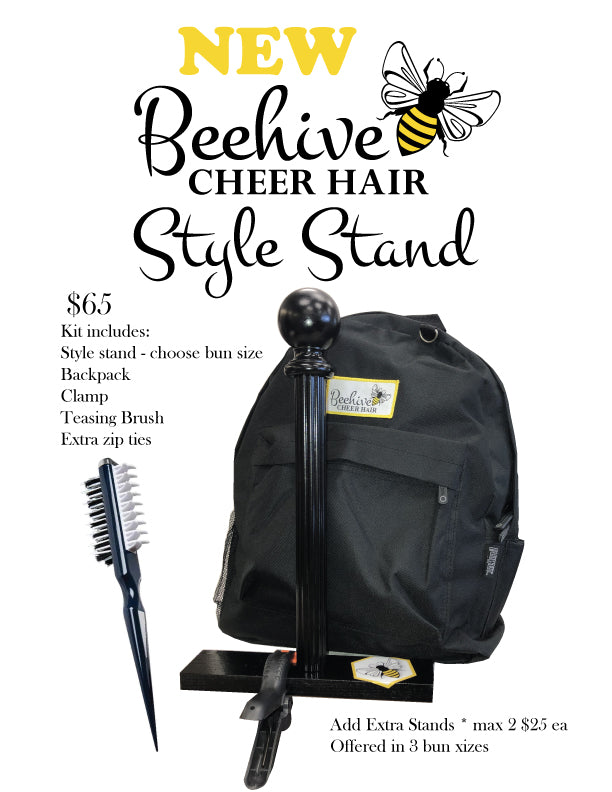 Style Stand
Regular price $65.00 Sale
Take this style stand to comps to give your Beehive a fluff. Comes in choice of bun size. Or purchase additional stands to cover all the bun sizes.
small fits up to 4-5.5" bun
medium fits 5-6.5" bun
large fits 6.5-8" bun
for larger buns than that simply add a wash towel to fill in extra space. 
Simply set the stand on the edge of a table and use the clamp to hold it still. Or place the stand on the floor and sit in a chair with your feet holding it down while you style. Use a single 11" zip tie to secure the Beehive to the stand. 
Tip: better to not Make the zip tie too tight so you don't unscrew the bun holder from the post. Keep the zip tie just loose enough to be able to swivel the hairpiece around without affecting the stand. 
Included: 
one style stand - choice of bun size
clamp
backpack
supply of 11" zip ties
teasing brush 
Limited time only - free clippers 
Watch for videos on Facebook for styling tips